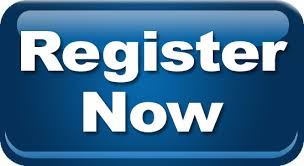 Financial Literacy Teacher Conference in Oregon
Portland State University | August 19 & 20, 8 AM - 5 PM
Registration: $50 for K-12 educators or education or PSU students. The price for other financial education providers or Financial Beginnings volunteers is $100. Includes access to financial experts, training materials and meals
The Financial Literacy Teacher Conference offers educators an opportunity to learn about personal finance and available financial literacy resources to integrate immediately into classroom activities.
Utilizing the Jump$tart Teacher Training Alliance's model developed by the Jump$tart Coalition for Personal Financial Literacy, the National Endowment for Financial Education, Junior Acheivement USA and the Take Charge Institute at the University of Arizona with insight from the Federal Deposit Insurance Corporation, the U.S. Department of Treasury and the U.S. Department of Education, the conference will increase educators' competency and level of comfort in personal financial management, as well as offer age-appropriate Oregon financial literacy standards-teaching strategies to use in the classroom.

The Financial Literacy Teacher Training Conference will:
Focus on improving teachers' own knowledge of, and confidence in, personal finance topics, as well as their ability to teach personal finance.
Establish consistency and quality in teacher preparedness, regardless of the subject/course in which personal finance is being taught.
Enable teachers to select and utilize the many outstanding financial education curricula and resources currently available.

Allow educators to receive continuing education hours and graduate credit through Portland State University
Provide lectures and activity-based sessions on budgeting, savings, investing, career building, fraud protection, and managing credit/debt.
Group Presentations by:
Managing Credit and Debt: Todd Christensen, Author, Financial Educator
Financial Services and Identity Fraud: Ellen Klem, Director of Outreach, State of Oregon Department of Justice
Risk Management and Insurance: Kevin Jefferies, Consumer Liaison, State of Oregon
Saving and Investing: Brent Hunsberger, Its Only Money columnist, The Oregonian
Spending and Financial Planning: David Bell, Managing Director of HOPE Corp, Operation Hope
Global Economics and Personal Finance: William Bernstein, Author
Registration includes:
Breakfast, lunch and snacks for both days.




Certificate of completion of continuing education.




The option to purchase 1 graduate credit for $55.




Professional development units totaling 14 hours.

Educational materials from several vendors.




A flash drive with presented materials and resources.




Admission to the cocktail reception on August 19.
Register Starting May 2nd Click here.