Staff
Executive Director, Melody Bell
Melody Bell holds a MBA in Finance and Public Administration and a BS in Business Administration and Finance. Before co-founding Financial Beginnings in 2005, Melody worked in several facets of the financial industry including credit, insurance and investing. Melody also serves as a Board Member of the Oregon Jump$tart Coalition and was appointed to Board Chair in 2008. Her appointment to Board Chair stemmed, in part, from the role she played in reviving Jump$tart's Oregon chapter.

Additionally, in 2008 Melody was appointed to a state-level task force regarding fiscal literacy to review current finance education and make recommendations for improvement. Her work led, in part, to the development of new statewide education standards that now include Financial Literacy as a standalone "Social Science Core Standard" for high schools. Melody continues to work closely with State and Regional governments as well as local and national nonprofits who share a common mission of promoting financial literacy.

In addition to her duties as Financial Beginnings' Executive Director, Melody accepted a position in 2013 at Portland State University as an Adjunct Professor where she teaches a Personal Finance course. Melody also fields numerous inquiries from, and provides consultation to, community groups and individuals throughout the country who wish to make an impact in the financial education industry.

Financial literacy and responsible financial management are deep-rooted passions for Melody, and spreading this passion is important to her, especially among the nonprofit sector. Melody works as a consultant to help other nonprofits better serve their missions. She enjoys lending her experience in starting and running a successful nonprofit to others. Melody also currently serves on the Finance Committee of the Nonprofit Association of Oregon.
Director of Operations, Anne Lee
After spending most of her career in banking and working her way up the ranks to senior management, Anne decided to change directions and leave banking. Over a period of eight years she was owner/operator of three small businesses. Next, Anne turned her attention toward nonprofit management and became the Executive Director of the YWCA in Lewiston, Maine. In 2009, she relocated to Portland. Working at the Community Cycling Center as Chief Operating Officer, she was inspired to become a dedicated bicycle commuter and even wrote a book about bicycling around greater Portland titled, Where to Bike Portland, published by Bicycling Australia. As Director of Operations at Financial Beginnings, Anne returns to her roots in finance.
In her spare time, you'll find Anne riding her bike, hiking, writing, and occasionally providing consulting services to small businesses and nonprofits.
Development Director, Kristin Monahan
Ms. Monahan began working with Financial Beginnings shortly after its inception. For the past seven years she has assisted with everything from program development to event management to strategic planning. As Development Director she is responsible for identifying new avenues of funding, writing grants, soliciting donors, maintaining donor relations, and providing support for marketing, evaluation, and program development initiatives. Ms. Monahan has helped Financial Beginnings grow from a grassroots organization to the region's leader in providing personal finance education. In the past two years alone she has increased the organization's income by 55%. In addition, she operates a national nonprofit consulting business, Kelley Nonprofit Consulting. For the past ten years her business has successfully assisted over 30 nonprofits in strengthening their operations, refining their programs, and raising the funding necessary to grow and sustain their charitable missions. Ms. Monahan's experience with nonprofit development ensures Financial Beginnings is strong, forward-thinking, and poised for continued success.

Program Manager, Sarah Janda
Sarah has a Bachelors of Science degree in Psychology and Human Development from the University of Wisconsin Green Bay. She has over 10 years of professional customer service experience working with diverse clients, students, and customers. Sarah's experience has been in the Social Services field, specifically Employment and Training, where she spent most of her time assisting people with various barriers to employment, including ex-offenders, people with disabilities and at-risk youth. She became part of the Financial Beginnings team in January of 2013. Throughout Sarah's career in social services, she discovered that she was not only passionate about employment and training, but also financial education for the people she served.








Marketing Specialist, Basha Gitnes
Basha Gitnes graduated from the University of Oregon in the spring of 2013. She holds a Bachelors of Science in Sociology as well as a minor in Political Science. Prior to working with Financial Beginnings, Basha worked as an intern with Junior Achievement in Eugene, and spent time volunteering in local schools. From the combination of the two, she became interested in pursuing this as a career. In addition to working with Financial Beginnings, she is on the coaching staff for Milwaukie High School's Dance Team, and spends her evenings mentoring and coaching a team of over 35 girls. Basha is passionate about education and finds educating our youth about personal finance to be a true investment.












Spanish Outreach Intern, Margarita Gonzalez
Margarita Gonzalez is currently working towards her Bachelor of Science degree in Criminology & Criminal Justice with a minor in Environmental Studies. Margarita is expected to be graduating this Fall 2014 from Portland State University. Throughout her years at PSU, Margarita worked as an Orientation Leader, Resident Assistant, and as a receptionist providing customer services to current and prospective students at PSU. Through her experiences, Margarita's found her passion towards helping people, the importance of understanding how to manage your personal finance in college, and her interest towards becoming a Geographic Information System analyst or related field. Through her volunteer experiences, Margarita had the opportunity to work with Western Worker Association where she served as a translator, as well with the Portland Guadalajara Sister City Association where she worked as the Children Area Coordinator. As a Financial Beginnings Spanish Outreach Intern, Margarita will gain more knowledge and outreach skills to keep helping her community on understanding and be aware of their personal finances. Margarita also works at Advising & Career Services as a part-time employee. In her spare time, Margarita enjoys playing soccer and dancing.


Program Intern, Mackenzie Martinez Navarro
Mackenzie is currently a student at PCC and PSU working towards her Bachelors degree in Biology. While volunteering with Americorp, she got to be a part of Self Enhancement Inc. (SEI), where she worked with tenth and eleventh graders at Jefferson High School during their summer program. While working with these students she taught the Financial Literacy course and became interested in educating and making sure our students of all ages are well informed about personal finance and provide them with the right tools for a successful future.
Board of Directors
Jim Hunt,

Board Chair
Jim Hunt is currently the Chief Financial Officer of OnPoint Community Credit Union. He oversees the accounting and finance areas of Oregon's largest credit union. Before joining OnPoint, he was a Senior Vice President in the Treasury group at Washington Mutual. He previously held positions as that company's Senior Vice President, Financial Planning and Analysis and First Vice President, Corporate Development. Prior to that, Jim spent 14 years within the Finance division of Fleet Mortgage Group, a company that was acquired by and subsequently merged with Washington Mutual. Jim is also a CPA licensed in the state of Oregon and a CFA charterholder. In his spare time Jim enjoys reading and working in the yard. He and his family live in Portland.
Sean Edwards,

Board Treasurer
Sean Edwards is a native Oregonian and is active in the Portland community. He is currently a Corporate Banker with Bank of the West's National Banking Division in Portland, focusing on upper-middle market and sponsor financed companies headquartered in Oregon, Idaho, and SW Washington. Sean began his finance career at Washington Mutual Bank (WaMu) in its Commercial Banking Division in Seattle. Following several years at WaMu, Sean continued his commercial banking career at Columbia Bank in Seattle in a business development role. In May 2007, Sean returned to Portland to join Bank of the West in his current position. Sean is currently sits on the board of the United Way in Portland and CODA, Inc. and serves as Chairman of the Board for the YWCA of Greater Portland. Sean has a BS in Business Administration with a focus in Finance and a minor in Macro-Economic Policy from Oregon State University. In his spare time, Sean is an avid golfer, skier, biker, and fly-fisherman.
Clifton Molatore, Board Secretary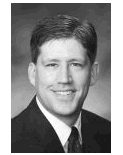 Clifton is currently a partner with the law firm Miller Nash. As a partner in Miller Nash's business department, Clifton focuses his practice on commercial financing, public financing, tribal financing, general business, mergers and acquisitions, and loan workouts and restructurings. Clifton is a member of the Oregon and California State Bars. Before joining Miller Nash, he was an associate at O'Melveny & Myers LLP in Los Angeles, California. Clifton received his bachelor's degree in arts and English from the University of Oregon. He received his law degree, Order of the Coif, from the University of Oregon School of Law, where he served as executive editor of the Oregon Law Review. Clifton enjoys fly fishing and golf.
Michael Parker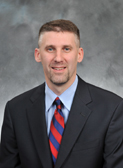 Michael has served the State of Oregon in a number of capacities for more than 18 years. In addition to his service to the State, Michael served his local community as a former member of the Salem/Keizer School Board. In his current position as Executive Director of the Oregon 529 College Savings Network, Michael is responsible for all aspects of the state's 529 college savings operations, including investment oversight, portfolio construction, marketing, plan design, and budgeting. Michael has been working on the state's 529 program since the law passed in 1999 and coordinated the launch of the state's first plan in January 2001. In 2006, Michael developed and launched the State Treasurer's Reading is an Investment program, a statewide elementary school literacy and financial education program. Michael is a graduate of the University of Oregon, where he earned a bachelor's degree in Journalism and Communications. Michael lives in Salem with his wife and two daughters.
Tiffani Penson

Tiffani Penson is a native Oregonian and very involved in the community. She is currently divides her time at the City of Portland as the Bureau Support Manager for Mayor Sam Adams Summer Youth Connect Program and the Program Manager for Procurement Services Minority Evaluator Program. She specializes in building valuable internal and external community relationship, creating and executing programs to improve youth engagement, improving government processes and creating outreach opportunities for bureaus which combined leads to successful sustainable city programs. She also enjoys her outreach role for the City of Portland's "Your Sustainable City" program which targets communities providing city information and available services for the public. She is a firm believer of the mission and message of financial literacy for all and has made Financial Beginnings an official partner of Mayor Adams Summer Youth Connect. In addition to her duties, she was presented the 2008 Youth Champion Award from City Council on behalf of the city for her youth engagement and participates yearly in the Portland Schools Foundation "Principal for a Day" Program. She is also a member of the Boise Elliott Elementary School Site Council where she is involved with community school activities. In her spare time, she enjoys her role as assistant basketball coach to the St. Andrews Nativity School 7th grade boys basketball team and her new role as a member of the National Delegate Election Citizen Involvement Committee.
Karen Shea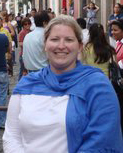 Karen Shea is the Dean of Students at Hillsboro High School in Hillsboro, Oregon. She has ten years of teaching experience and has taught at Communications Arts High School in San Antonio, Texas and Miller Education Center in Hillsboro. Karen strongly believes in teaching financial literacy to all students and has worked with Financial Beginnings as a cooperating teacher for six years in her social studies, life skills, and personal finance classes. In 2010, Karen and Miller Education Center received an award from Financial Beginnings recognizing their efforts in providing financial education to at-risk students. In her new role at Hilhi, Karen hopes to continue to expand Financial Beginnings' impact on the lives of Oregon students and families. Karen has volunteer experience both locally and abroad with September Eleventh Families for Peaceful Tomorrows and with non-profits in Mexico and Latin America. She has worked with many community organizations in the metro area including the Glenn & Viola Walters Cultural Arts Center to provide educational opportunities to youth. Karen enjoys traveling and reading in her spare time. She holds a Bachelor's degree in Secondary Education – Social Sciences from the University of Portland and a Master's degree in Curriculum & Instruction – Bilingual Education from Portland State University. She recently earned her administrative licensure through Concordia University in Portland.
Bob Cook
Bob is a Senior Vice President and Senior Client Manager for Bank of America. He provides seamless, integrated delivery of the full capabilities of the bank, including strategic debt, treasury and capital markets solutions to help local businesses with revenue between $5MM and $50MM to meet their business and financial goals. His 25-year banking career started in Los Angeles at City National Bank and 1st Business Bank. For the last 15 years he has been with Wells Fargo and Bank of America, in Portland, managing client relationships, credit portfolios, business development programs, retail banking centers and teams of bankers. Bob is an active volunteer in the classroom with Financial Beginnings, five Boy Scouts of America organizations, is on the Executive Committee of BofA Community Volunteers and has been active in mentoring programs, Rotary, Chamber of Commerce, church and other organizations. He holds a BS in Business Administration with a focus in Finance from California State University, Northridge. He completed the Personal Financial Planning curriculum with UCLA Extension and is a Graduate of Pacific Coast Banking School at the University of Washington. He lives in Lake Oswego with his wife and two teenage sons.
Amy Nelson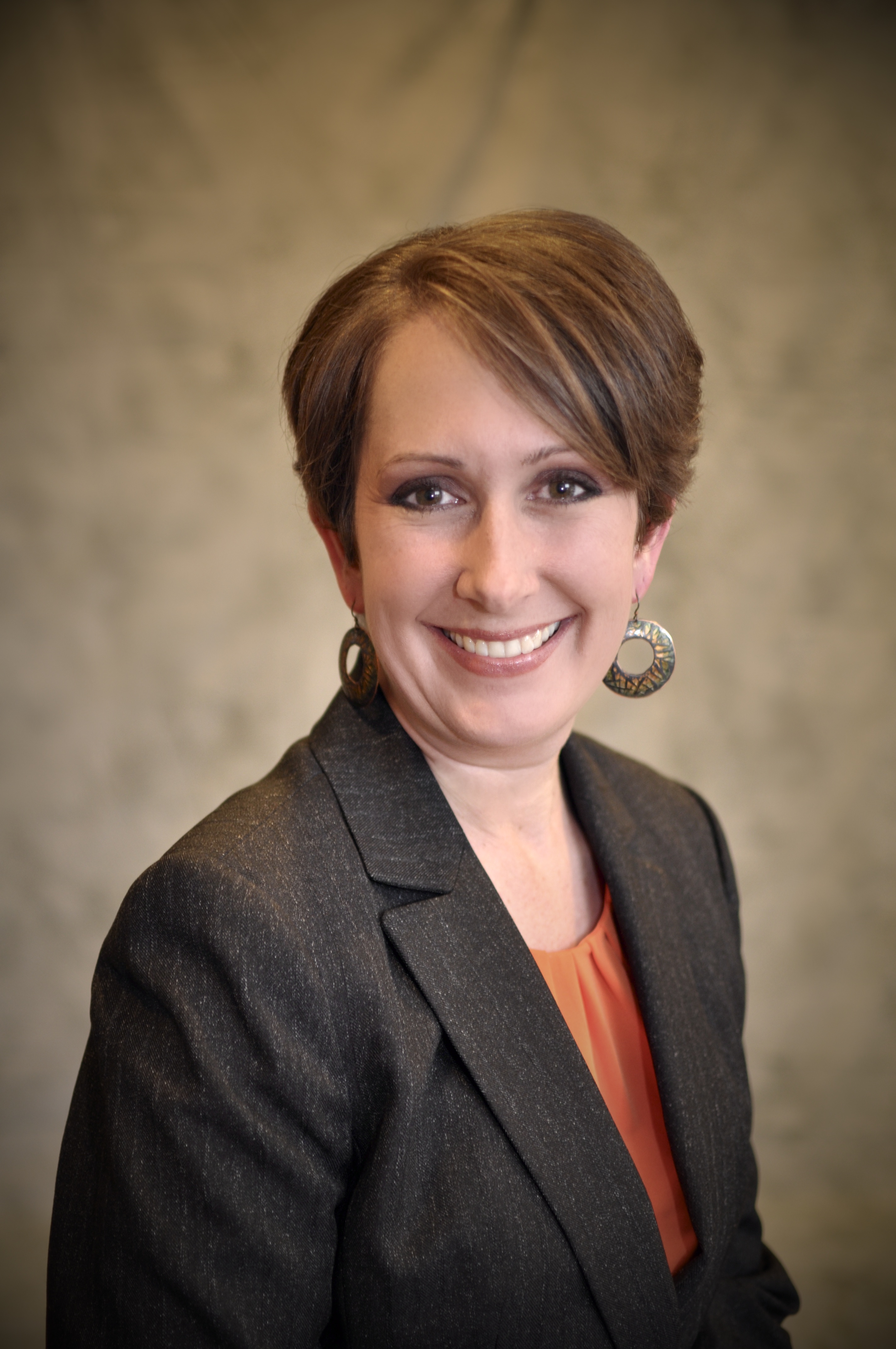 Amy is a dedicated credit union professional currently serving as Co-CEO and Chief Operating Officer at Point West Credit Union in Portland, where she oversees human resources, technology, marketing, and member services. During the recent economic crisis, Amy played a pivotal leadership role, restoring the credit union's net worth and creating a strong and revitalized member-owned institution. Prior to joining Point West, Amy specialized in human resources at Advantis Credit Union. Amy received her B.A. in Journalism and Communication from Pacific University in Forest Grove. In addition, she received her HR Management Certificate from Linfield College and her certification as a Senior Professional in Human Resources (SPHR). Amy lives with her family in the wonderful town of Banks.








MacGregor Hall
MacGregor Hall is the President of Deschutes Investment Consulting, a Portland based firm of experienced professionals, specializing in corporate retirement plan management and individual wealth advice. Mac has spent the last 25 years helping companies implement retirement plan benefit programs that help their employees become more financially secure and prepared for retirement, through education and advice. MacGregor is excited to join the Board of Directors because of his support for the work that Financial Beginnings is doing to help our future work force learn how to manage their financial affairs.Mac has a BS degree in Finance from the University of Oregon and a Certified Investment Management Analyst (CIMA) designation through the Investment Management Consultants Association/Wharton Executive Education Program.