The Year in Review: 2018 - 2019
Financial Beginnings and its affiliates share their successes annually during a Year-in-Review team gathering. The 2018-2019 year was a time for celebrating, learning, and looking ahead as teams shared their wins and challenges.
Check out all the highlights and exciting happenings on the horizon for Financial Beginnings by accessing each team's presentation slideshow below.
Please feel free to share with others!
FINANCIAL BEGINNINGS USA PRESENTATION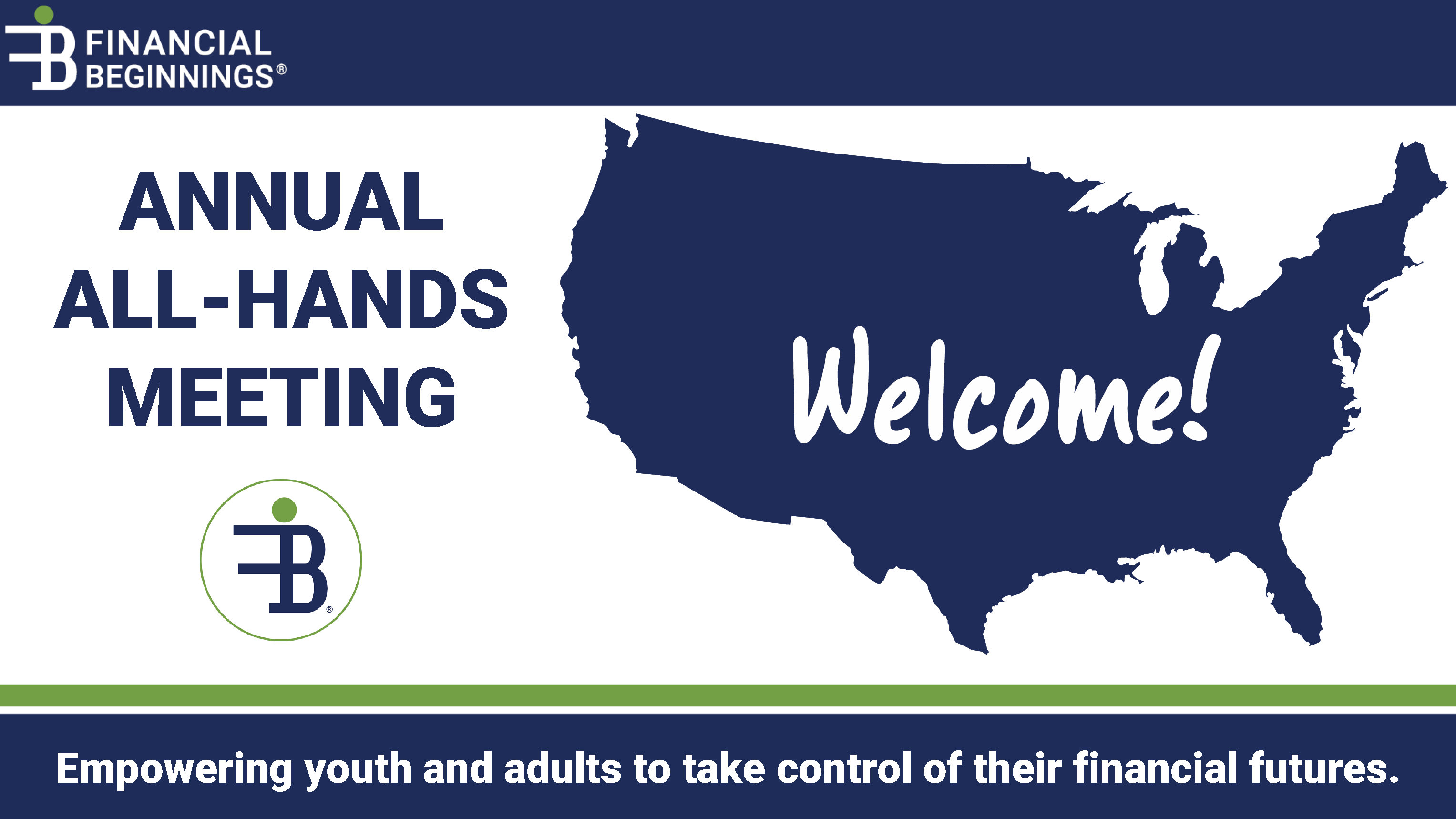 FINANCIAL BEGINNINGS OREGON PRESENTATION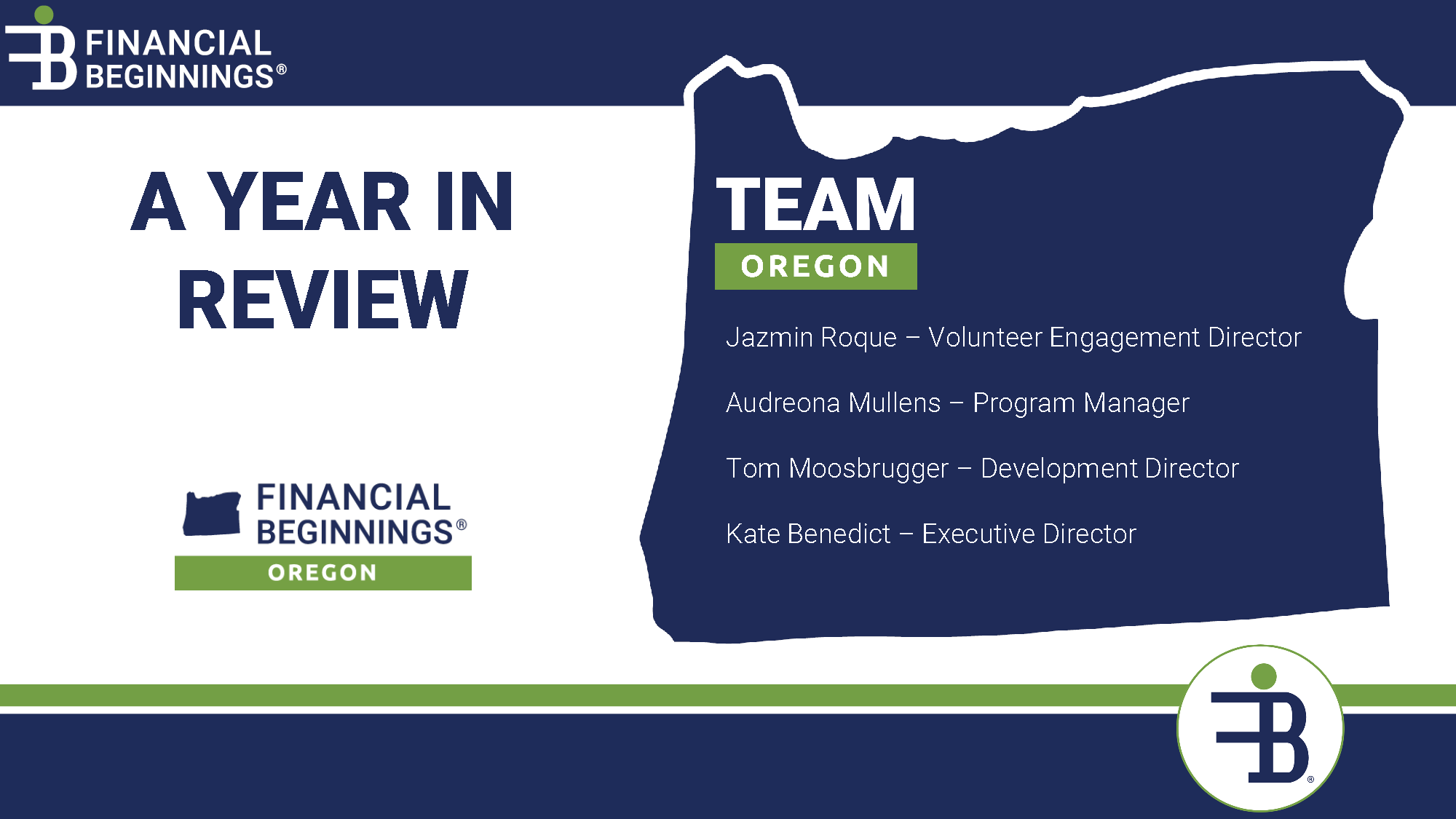 FINANCIAL BEGINNINGS WASHINGTON PRESENTATION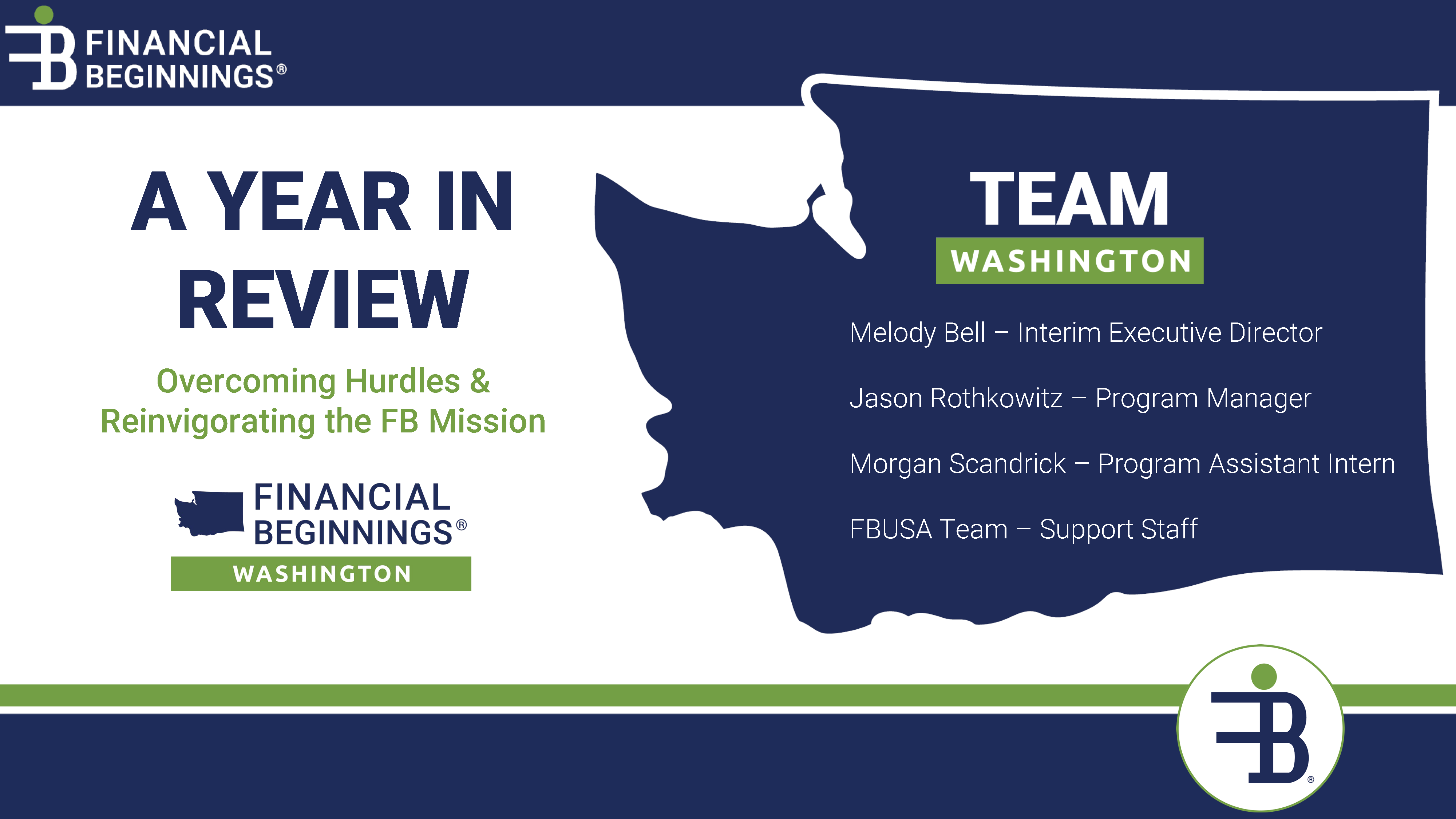 Interested in joining the team by helping launch a Financial Beginnings affiliate in your state? Register to attend an upcoming New Affiliate Interest Webinar today!